Great Topics to Explore
© Woco & Simon Bang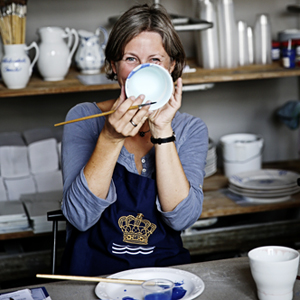 Design Workshops
DC Art Work Shops is a great learning experience and a fun way for a group to make something beautiful together.
Learn about Danish design and make a piece of art of your own to bring home.
Our work shops activities are also perfect for a part of a teambuilding program, where we include competition elements related to your business.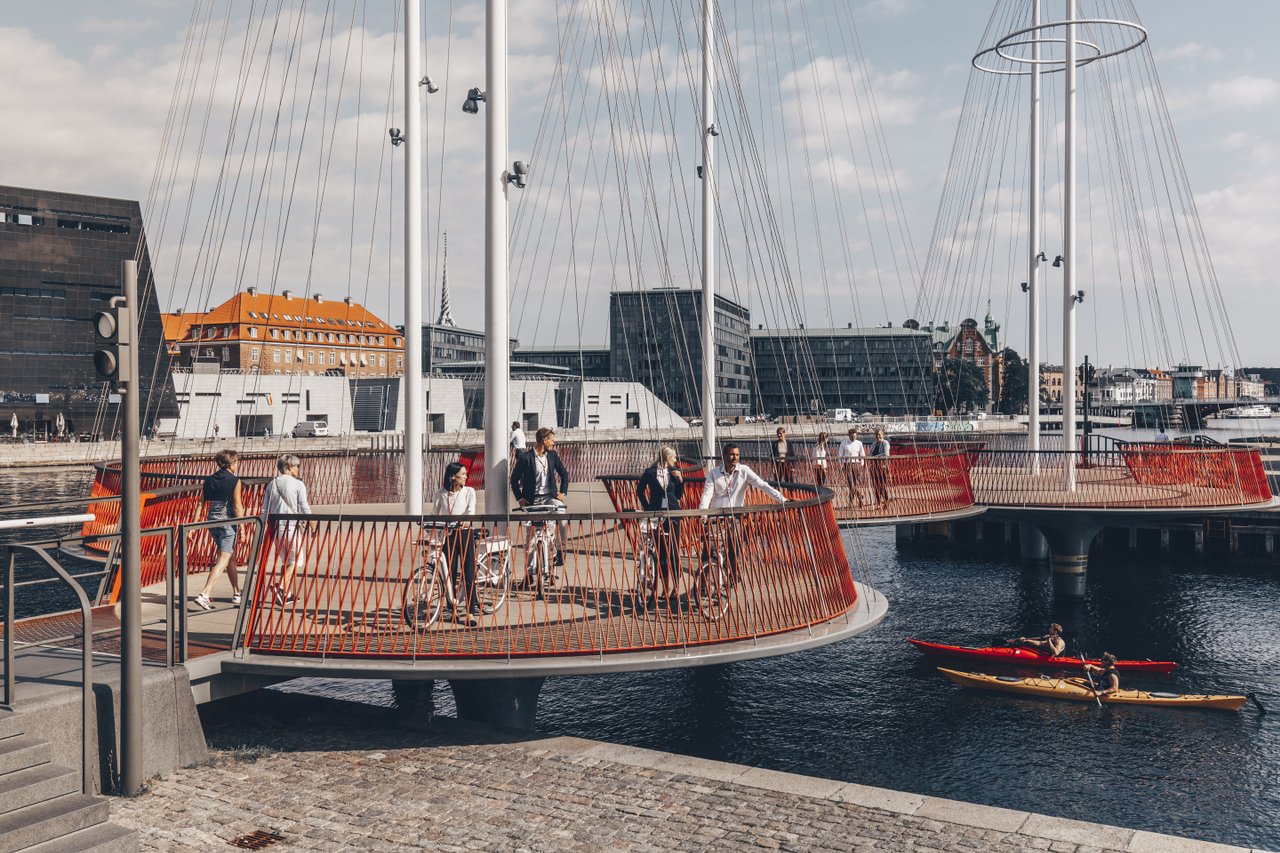 Architecture & Famous Architects
Danish architecture is world-renowned for its functionality, playfulness and minimalism.
Architect Bjarke Ingels has designed jaw-dropping buildings all over the world – from skyscrapers and waterfronts in New York City to Google's HQ in London – and he comes from Denmark!! We are proud to show you some of the many projects that the BIG Group is responsible for, as well as other architect projects that may have your interest.

The Green Human City
Embrace the green scene in Copenhagen to discover why the city is known as the greenest and most human in the world.  You can swim in a busy urban harbour, ski down the roof of a green-energy power station, drive a solar-powered boat, arrange a picnic in a beautiful location, participate in morning yoga in Kings Garden, dine on organic food on every street corner and much more…
Let us show you the Copenhageners way of living, the most charming local neighbourhoods, our favorite places and  interesting city development projects.

Sustainability & Climate Change Solutions
Copenhagen is a highly-respected global leader in the development of sustainable urban spaces and renowned for its cycling, sustainable construction, adaptation to climate change and ambitious CO2 targets. The city is a living lab of sustainable ideas!
Come and get inspired! Visit the most successful and innovative sustainable initiatives. We arrange the programme  based on your specific interests.
Interior & Furniture Design
Denmark is famous for design. Learn about the classical and newest interior & furniture design, hear about the newest trends within sustainable material and productions – and see fantastic examples.
We custom-make your program based on your special interests, needs and requirements.
The Nordic Kitchen - Lectures & Cooking Class
Learn about the Danish food culture – gourmet, traditional or the New Nordic Kitchen – cook together and enjoy the lovely meal.
We offer also baking classes where you can learn about and make traditional Danish layer cakes, Danish pastries or butter cookies.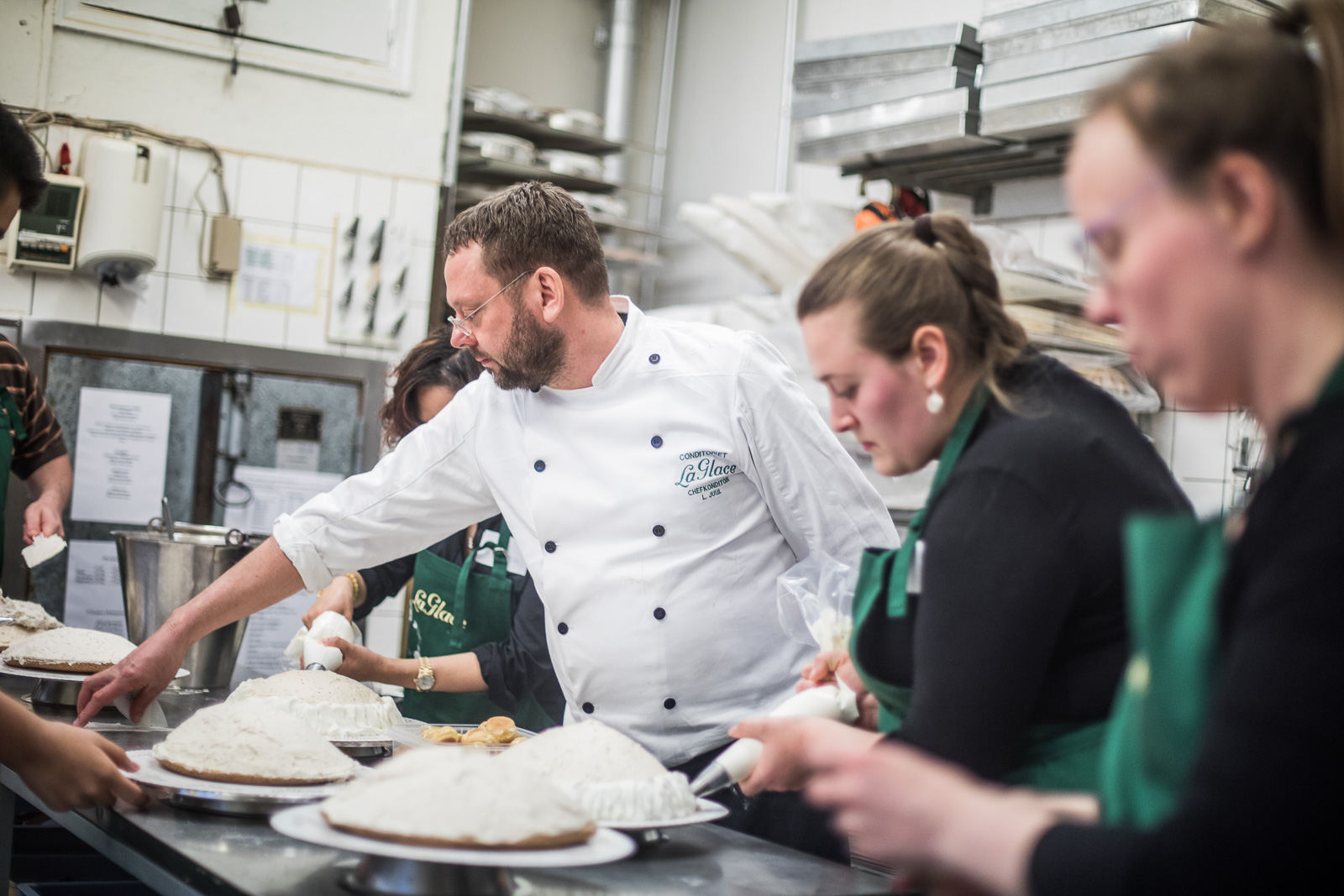 Caking & Baking Class
Cakes and sweets are a very important part of the Danish "hygge" culture.
Learn about the Danish baking & cake culture in our baking class – based on traditional principles. All is made from scratch and from the best ingredients.
Choose between traditional  Danish layer cakes, patries or butter cookies.
We finalise with "hygge" enjoying the cakes – or you may consider to save all for dessert to be served for the dinner in the evening.
Visit beautiful Gardens
Denmark has excellent gardens to visit on the two islands of Zealand and Funen, as well as the peninsular of Jutland. The garden styles range from historic grand formality, to private plant collections, to pleasure gardens and botanical gardens, to the modern Danish aesthetic. There is exceptional quality and interest for all garden lovers. Let us know of your special interests and we will assist you making the perfect programme for you.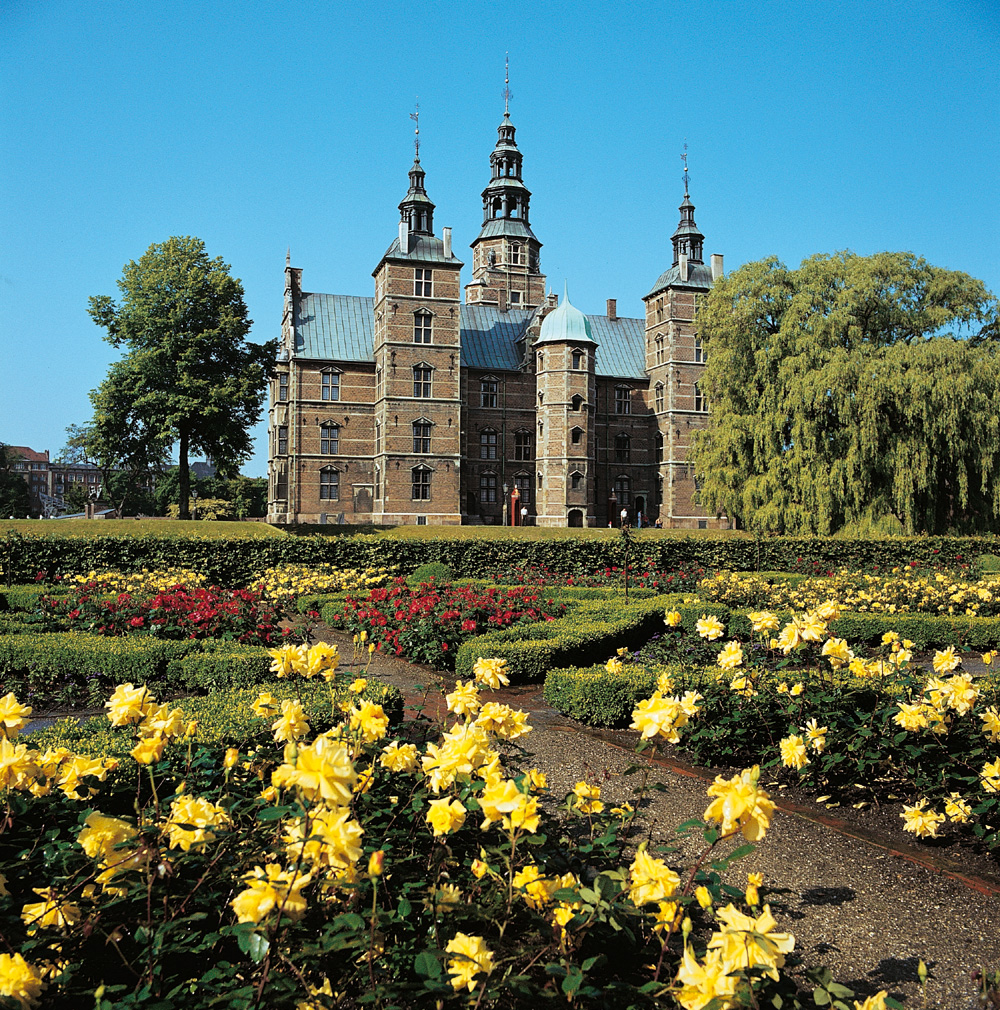 History, Castles & The Royal Heritage
The Danish people just love the Royal family that is a very important part of the Danish identity and also strongly connected to our impressive history.
Based on your special interests, we tailor-make your royal program inclusive of an highly skilled authorised guide that will make sure to give you the very best experiences.
Søren Kierkegaard & Danish Philosophy
Learn of the world famous Danish Philosopher, walk in his footsteps and learn about his way of seeing life and happiness.
For groups that would like to get an in-depth understanding of Søren Kierkegaard, we can arrange lectures by experts (Ph.d level) lectors from the university.
Art & Culture
The Louisiana Museum of Modern Art is a leading international art museum and an absolute top attraction in Denmark. Art, nature and architecture combined in a total experience. We highly recommend a visit, and depending on your interests, we are happy to recommend more art visits and plan a full program for you and your group.
Hans Christian Andersen Story Telling & Fairy Tales
Follow in the footsteps of our famous fairytale writer known all over the world for his fantastic stories.
H.C. Andersen fairy tales show great insight into human psychology, so they are to a large extent also aimed at the adult reader. Learn how we Danes often think of a fairy tale when we should understand each other.  
The Happy Danes
The world Happiness Report 2021 focus as usual on the quality of people's lives but also the effects of COVID-19 evaluate how governments all over the world have dealt with the pandemic. Finland, Iceland and Denmark take again the lead with great pride.
Are you curious to learn more about the Danish happy culture and how science (and our Viking heritage) can explain why we are so happy? 
Viking Heritage & what we can learn from the Vikings
Thousand years ago, the Vikings forced themselves onto the world stage and left an indelible mark on many parts of Europe. Denmark, their homeland, has been shaped by Viking culture and there are some places you can see this most strikingly. Denmark is covered with Viking monuments, so we should plan your program depending on your interests.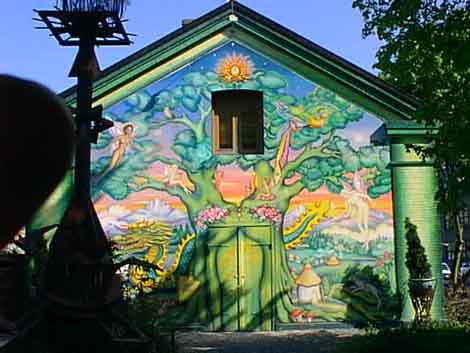 Christiania Free City
Christiania is a separate small city area of Copenhagen with around 1.650 people – and is also a major tourist attraction. Dubbed a "social experiment" by the Danish government in the 1970s, Christiania, some argue, is a better rehabilitation centre than many of the more conventionally-run social institutions in welfare state Denmark.
Lean about "alternative life styles" and the story behind this very special place that you do not find similar anywhere in the world.
Beer & Beer Production
Denmark is famous all over the world for our high quality of beer and our many micro breweries.
Mikkeller is considered the best of them all offering small bars at several locations in Copenhagen.
For groups we can arrange private events including tastings of several types of beer – and it can be combined with a delicious lunch or dinner.
Carlsberg Visitor Centre is temporarily closed due to a major renovation and modernisation – and will re-open in 2022.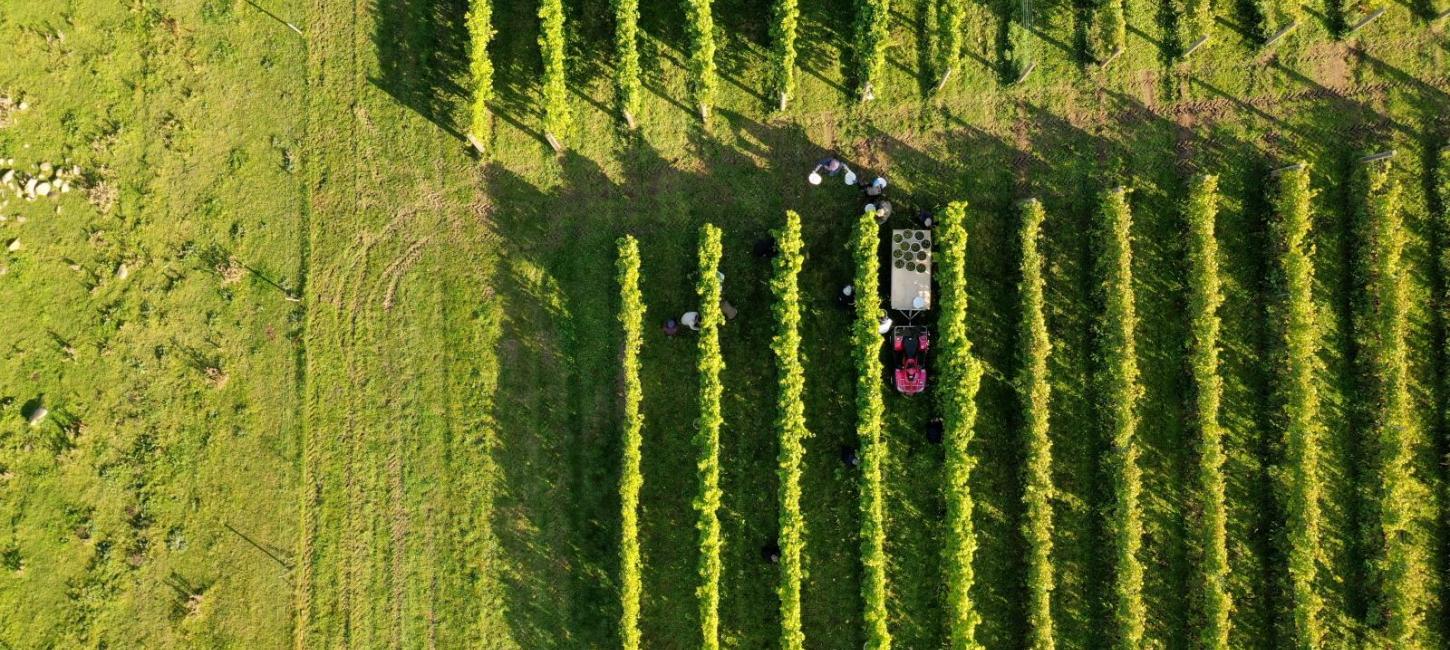 Visit a Wine Yard
On the international "wine scene", wine from Denmark is now considered a new, interesting specialty, and some Danish wineries have even been awarded international prizes. Numerous wineries invite you to come by and taste the good wines on site.
Danish Design
Danish design and architecture is world-renowned for its functionality, playfulness and minimalism. Thus we shall say no more, and simply ask you to contact us if you are interested to plan a program focusing on Danish design and the products that have your specific interest.